Wednesday, October 27, 2021
Magistrate Judge Sharon L. Ovington retired Oct. 22, having served the Southern District of Ohio for 19 years. She assumed recall status on Oct. 23 and will now perform re-entry court duties, emergency criminal duty, and mediations for the District.
In recognition of her contributions to the Dayton seat of Court, Chief Judge Algenon L. Marbley presented Magistrate Judge Ovington with an engraved vase, commending her for "outstanding judicial service."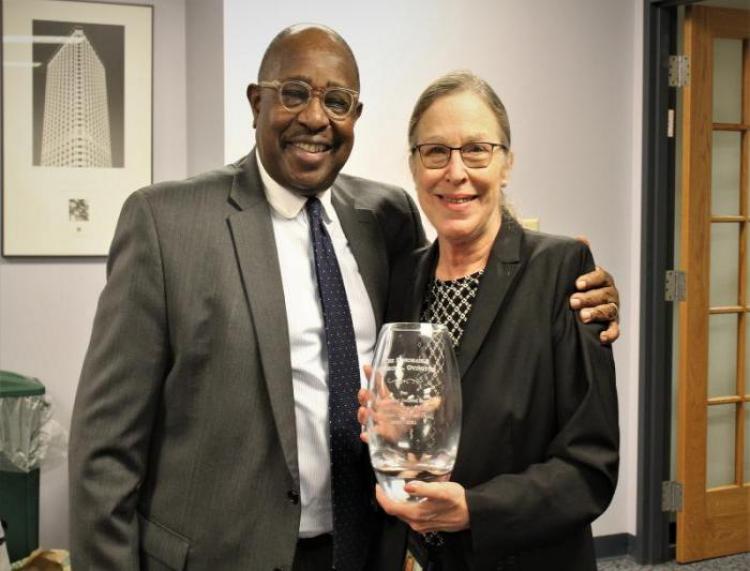 Magistrate Judge Ovington was born and raised in Cincinnati. In 1978, she received her Bachelor of Arts from the University of Cincinnati. She later received her Juris Doctor from the University of Dayton School of Law.
Prior to joining the Court, she served as an assistant county prosecutor in the Montgomery County Prosecutor's Office; a referee in the Montgomery County Common Pleas Court; an associate at the firm of Bieser, Greer & Landis; and a partner at the firm of Greger & Ovington.
She was sworn in as a United States Magistrate Judge for the Southern District of Ohio on Oct. 28, 2002 and served as Chief United States Magistrate Judge from Jan. 1, 2013 – Dec. 31, 2016.